Frequently Asked Questions
From Our Pastor
Having spent the last 30 years as a Lead Pastor in churches, both small and large, both traditional and innovative, to lead a church movement from ground zero is some kind of "ride" to say the least.
Many could say that no southern Bible belt city could ever need another church and they would be correct. However, most of our cities in the South need a different kind of church so as to reduce the high percentage of people who go nowhere.
We believe if we can change the way people think about church then we can change the way they look and feel toward God. With that in mind, we are on a mission to create a church that is safe for churched and unchurched people to attend, who would desire to come back, and then love it enough they would bring someone with them. Ultimately, our hope is that this results in people never being the same! The truth can and will change you forever!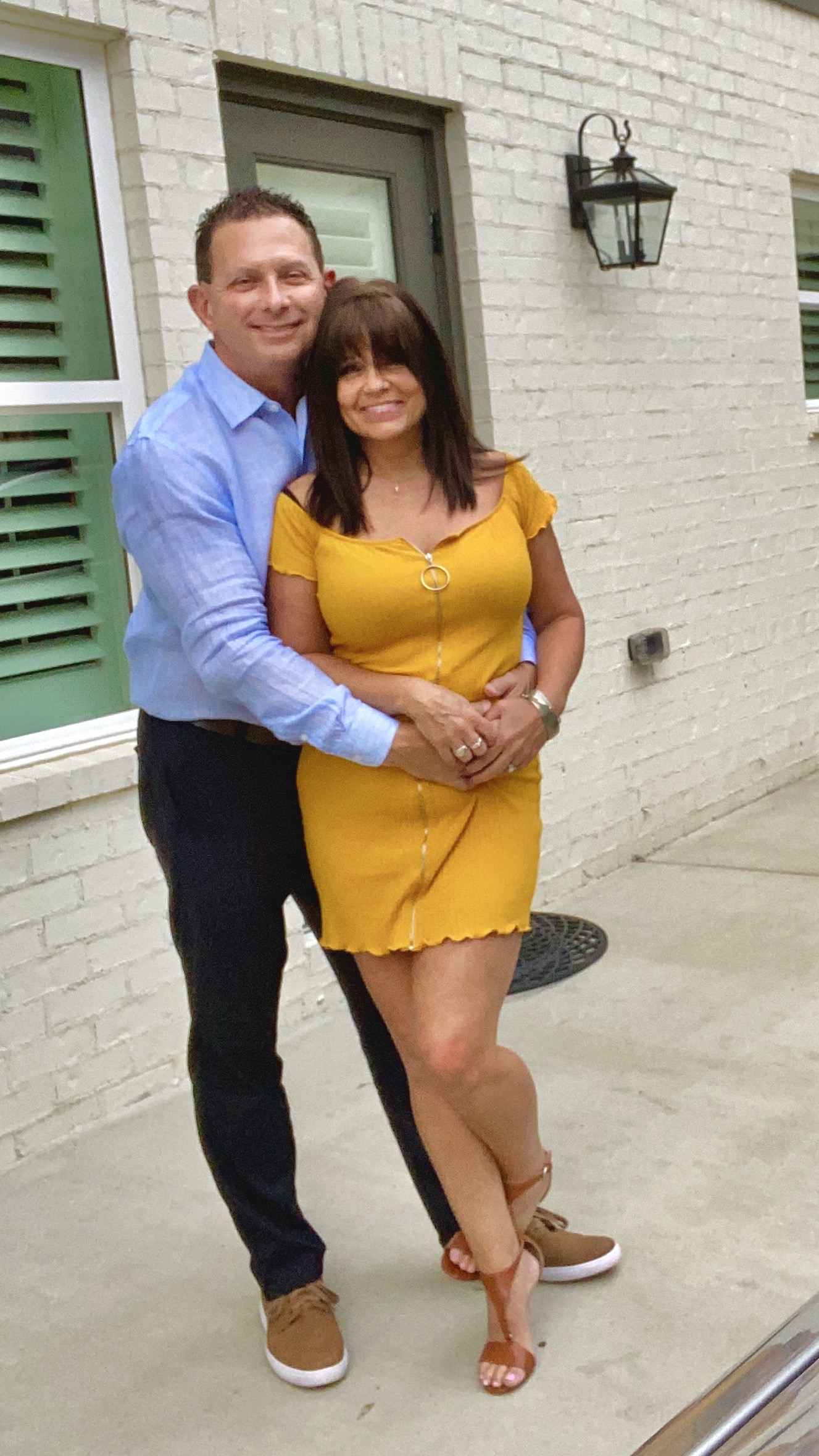 Shane Craven
Lead Pastor
One thing I know for sure is that whether or not you have experienced church, some, none, or occasionally, churches have done a less than stellar job of creating a place of authenticity from the "top" down. We all need to "see it real." We hope to change that right here at Origin.
So, we look forward to the opportunity to meet you as you venture into Origin, a church for imperfect people. Of course that means, we can ALL come. See you soon.
Shane Craven | Lead Pastor | shane@theoriginchurch.com
MISSION PARTNERS
Our MO is what we like to call "Love in Motion" or "Just Because" — To us, this means the extreme giving away of supplies and ourselves to our community expecting nothing in return.
We believe that since "God is Love" it can translate into the transformation of a community because the Bible says in John 13:35 (NLT): "Your love for one another will prove to the world that you are my disciples."
Our mission is to lead imperfect people one step closer to Jesus. We partner with exceptional organizations that already have perfected missions at its finest, or Global Partners, to help meet the physical and spiritual needs of at-risk families, individuals, and children.
The unfortunate season in anyone's life of losing a job, being short on income to make ends meet, or just needing some help is a place many of us find ourselves at some point in the journey. Food and clothing are essentials to surviving a tough season of life and one that we want to help you take care of. That is exactly why we partner with Christ's Chapel Share & Care Mission to help with food and clothing for those in need!
 
Are you struggling with habits that have taken over your life? Have you lost track of who you really are? Do you feel helpless to control your own behavior? Does your family or other people you care about think you have a problem with chemical dependency, alcohol or some other type of compulsive behavior? Do you want to do something about it?
Recovery at Ringgold is a program that embraces people who are struggling with all sorts of addictive issues, compulsive behaviors, loss, and life challenges. The program incorporates the proven principles of recovery as established by groups like Alcoholics Anonymous and Al-Anon. Those recovery principles are made effective through the power of Jesus Chris and the free gift of His love and grace. Jesus is the inspiration and scripture is the foundation of our teaching. The 12 steps, accountability, and fellowship with others in recovery are our tools. Christ works through all these things to create miracles among us. Don't give up before that miracle happens for you! Visit www.RecoveryAtRinggold.com
The need for new and healthy churches is vast. We believe that planting new churches is one, if not the best way to reach the world for Jesus Christ. If you have a desire to become a church planter, you came to the right place. Since 2009, we have partnered to plant over 40 send churches world-wide with Growing Healthy Church Network.
Additionally, The North American Mission Board is taking "the bull by the horns" to plant 15,000 churches each year and we ar in partnership to make this happen. If you have interest in planting a church please let us know.
The passion to touch a world with supplies is true "Love in Motion." We have a mission to aid in disaster relief not only in our city, but all over the world. We have facilitated the giving away of over $1 million in tornado relief supplies since April 2011's tragic tornado in our city and the hope continues.
Our hope is to help families avoid despair and ruin! This HELP can happen whether you are married, engaged, divorced, already in the midst of thinking about divorce, a victim of adultery, currently cheating on your spouse, can't get along, stuck, dead-end marriage, or you just plain hate each other. Joe Beam and his team have a proven history with a 77% success rate of saving 3/4 couples' marriage!
Local, National, & International Missionaries
We believe that we can do more together than we can alone. Local, national, and international missionaries are not in ministry to "get" anything from it; they are here to "give." They sacrifice their entire lives for the kingdom. We support them by partnering with ministries and organizations all over the nation.
The fact is that many families are in crisis. Divorce, absent fathers and unwed births are compromising the future of our children. Most residents agree that the family is the main building block of society. Still we must face these startling facts:
– 1 out of 2 Christian marriages end in divorce now.
– In 2002, Tennessee ranked 4th in the nation for divorce
– 77% of dads in Chattanooga say that fathers should be more active in the lives of their children
In an effort to reverse the trend of destructive relationships and to strengthen the infrastructure of our community, Origin partners with First Things First for the following:
– Advocates for a strong, healthy, life-long marriage
– Promotes the fact that it is imperative for both mothers and fathers to be active in the lives of their children
– Works to prevent out of wedlock pregnancies
Personal Life Coaching & Counseling
We are big believers that every married couple and family should have a good Bible based counselor/coach for the rest of their lives. Life is tough and challenging and can really beat us down, therefore, we love the idea of having an objective listener help us navigate through life. We believe CBI/Hengar/Richmont University Counseling are some of the best in the land, right here in Chattanooga.
F.A.Q.
Frequently Asked Questions
What kind of church is Origin?
We're a church laser focused on the mission of helping people find their way back to God and take one step closer to Jesus. All backgrounds are welcome! Because we care about a lot more than ourselves, we will always be a sending church (that means partnering to start new churches). Right now, we voluntarily choose to associate and partner with ministries who are doing great things across the nation and spreading the gospel around the globe: Growing Healthy Churches (GHC), Developing Churches Network (DCN), The North American Mission Board, and many others (see our mission partner page).
How is Origin organized?
We are a staff led church that operates with checks and balances. We have a Board of Directors who provide Godly counsel and direction on all major decisions. The day to day operations are led by our staff with the support of our volunteer teams. We like to use the phrase that we are guarded by the directors, guided by the staff, and gifted through the membership. We place a high value on teamwork and accountability.
Is there a dress code?
We hope not, or we're in trouble. We believe that God cares more about the condition of your heart than your outward appearance. Feel free to dress up, or come in jeans and your favorite t-shirt — whatever makes you comfortable!
What is the financial situation?
We encourage and challenge every attender to be a scriptural giver/tither. It takes everybody to make a big difference. We believe the tithe is holy unto the Lord and is just a beginning place for any believer. As God becomes bigger to us and our faith increases, so should every area of our lives, including giving. You are never more blessed than when you are giving!
How can I meet others and get connected?
There are many ways to get involved and we are currently working very hard to develop easy steps for each person to take One Step. Closer. To Jesus through Origin Church. Please be patient as we improve on this process. Email us that you would like to volunteer and we'll certainly get you plugged in!
What makes Origin different?
Certainly each church has a different role in the community. Our focus is to be a church for the "spiritual," the "irreligious,", the "bad," the "broken," the "bored," the "agnostic," the "atheist," the "guilty," the "shameful," the "saintly," and the "stagnant." What we're trying to say is that you don't have to have it all together to come to Origin Church. In fact, we prefer it that way! Origin is an upbeat, highly-relational, transparent, authentic, and safe environment where people can discover God's potential for their lives. We understand a little bit about the "old" and the "new." Our pastor has led established traditional churches and also the planting of brand new ones. This allows us to understand and care for all generations.
Why the name "Origin Church"?
Or·i·gin -noun 1. something from which anything arises or is derived; 2. source; 3. fountainhead; 4. the first stage of existence; beginning. "Life begins, right now, at Origin Church!" A person can begin again, again, again, and again, and as we fail, fall short, or lose touch, Jesus Christ will be waiting, and we feel like He plans to use us to embrace people just as they are.
The Articles of Incorporation of Origin Church, Inc. were approved by the Secretary of State Corporations with the State of Georgia. Origin Church, Inc. was officially incorporated in the State of Georgia on October 22, 2007.
Origin Church, Inc.
Registered Control Number is 07087384
"Let everyone be subject to governing authorities, for there is no authority except that which God has established. The authorities that exist have been established by God. Consequently, whoever rebels against the authority is rebelling against what God has instituted, and those who do so will bring judgment on themselves" (Romans 13:1-2 NIV)
The Board of Directors of Origin Church, Inc. is deeply committed to the highest level of accountability in life, ministry, and finances. Scripture is clear that Christians are called to submit to governing authorities and laws unless forced to disobey the Scripture. Christian churches and ministries should establish the strongest legal foundation and financial accountability in their lives, churches and ministries. In fact, Christians should be the standard-bearer for society.
In 1 Peter 2:17, the Scripture says to "Fear God, Honor the King." To fear God is to honor our leaders. Here at Origin Church we take the Scripture seriously and live by it. We stand on both the warnings and promises of God.
Every believer and participant in fellowship with Origin Church Inc. can be confident that its corporate veil is undeniable and this ministry honors the Word of God and the governing authorities which God has established.
In addition, every believer and participant in fellowship with Origin Church, Inc. can also be assured that the Board of Directors maintains all the necessary and legal documents required to operate a Christian church and ministry. Some of these records include Articles of Incorporation, Form SS-4, Constitution & Bylaws, and Resolutions and Board of Directors' Meeting Minutes. Our partnership with our accountants and advisors has made Origin Church, Inc. a more formidable force to fulfill God's mission.
Constitution & Bylaws: The Constitution & Bylaws of Origin Church, Inc. sets up its governing authority in this way: We are guarded by the directors, guided by the staff, and gifted through the membership. The lead pastor and his staff serve together as a team to lead and minister the Word of God and coach the people of God to be empowered with the Gospel of Jesus Christ.
Policy Manual: The Board of Directors of Origin Church, Inc. have approved policies as required by law. All policies are subordinate to the regulations within the Constitution & Bylaws of this church. Some of these approved policies include but not limited to, Benevolence, Cell Phone, Conflict of Interest, Handling Gifts & Donated Property, Intellectual Property, and Document Retention.
Accounting & Advisory Support: Origin Church is advised by and recommends the following accounting and advisory teams to ensure the highest level of accountability and legal foundation for Christian churches and ministries throughout our great nation, The United States of America.
Dan Dorner: In-Rhythm Consulting, Woodstock, GA, http://www.in-rhythm.org
Dave Bennett, Financial Planner, Sacramento, CA
Ken Lawhorn, Thompson, Price, Scott, Adams & Co PA, Ministry Bookkeeping & Accountants, Cleveland, TN, http://www.lawhorncompany.com
"Plans fail for lack of counsel, but with many advisors they succeed" (Proverbs 15:22 NIV).
'HOW DO I KNOW ORIGIN CHURCH WILL BE A GOOD SPENDER (STEWARD) OF THE MONEY I GIVE THE CHURCH?'
Origin Church has a number of policies set up to make sure we are good stewards of the money entrusted to us:.
1. THE APPROVAL OF EXPENSES
One level of approval is required for purchases under $500 and two levels of approval for over $500 to ensure that purchases are reasonable. Additionally, the church's board and pastor perform a policy review on every expense. In the rare case that a purchase does not comply with our policy, the expense is reimbursed by the person who authorized the purchase..
2. AN OUTSIDE ACCOUNTING FIRM
Since 2010, an independent CPA firm has performed with expertise, every aspect of day-to-day financial decisions under the board of directors. The firm we contract with are followers of Christ and have their own set of internal controls that afford us complete compliance, accountability, and the integrity we are looking for. Our Board of Directors recommends our annual budget and approves it..
3. ATTENTION TO DETAIL WITH EXPENSES
Our church utilizes a purchasing process, which includes pre-approval for most cost categories. Every nuance (including the vendor, its relationship to the church, and quality of goods requested) is reviewed and then purchased. We work hard to ensure that we're buying the right quantities, from the right people, at the right price. Leaders and pastors who make purchases are accountable to the senior pastor and the board of directors.
Our board of directors alongside our senior pastor and staff work hard to reduce costs in every way applying good stewardship principles and expense related metrics that help us pick the right vendors when any expense decisions, big or small..
4. WE ARE ACCOUNTABLE TO JESUS
Ultimately, your church's staff knows and takes to heart the fact that we're ultimately accountable for Jesus to stewarding the resources that we're entrusted with. Knowing that we're conduits of people's worship is significant, and we strive to ensure that every decision we make will serve Jesus' church well into the future.